See What Everyone Is Saying About Tabitha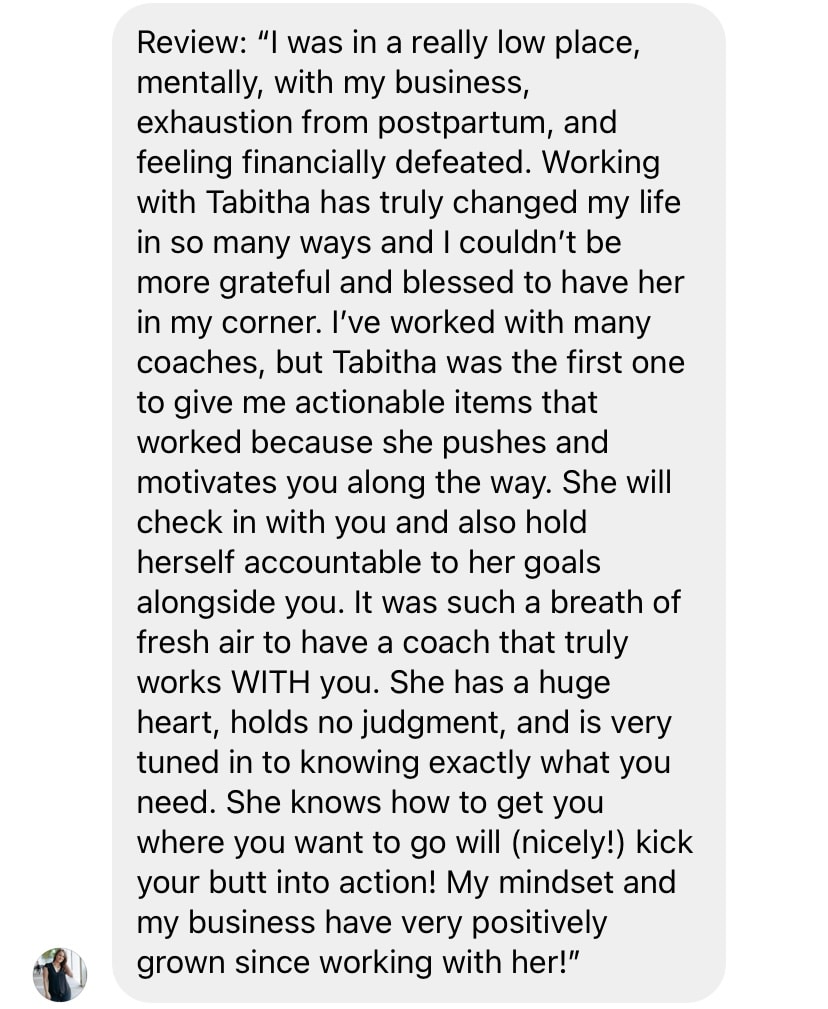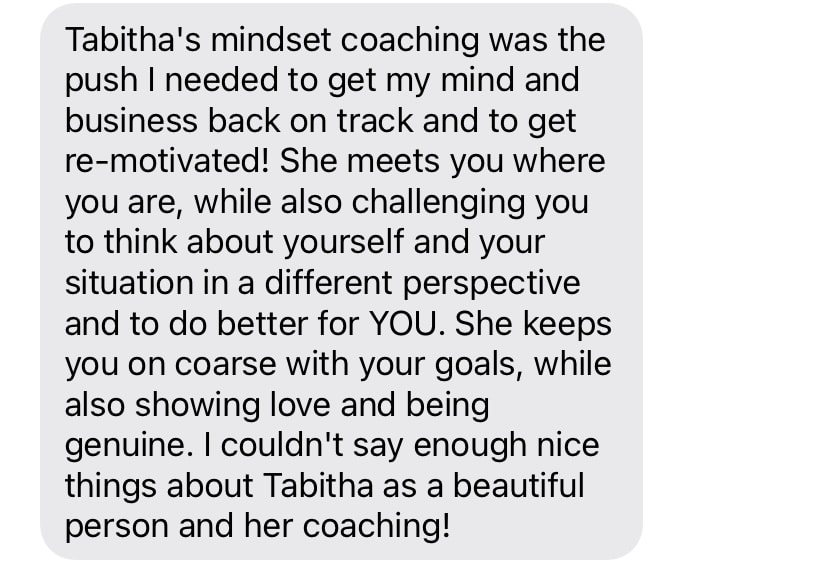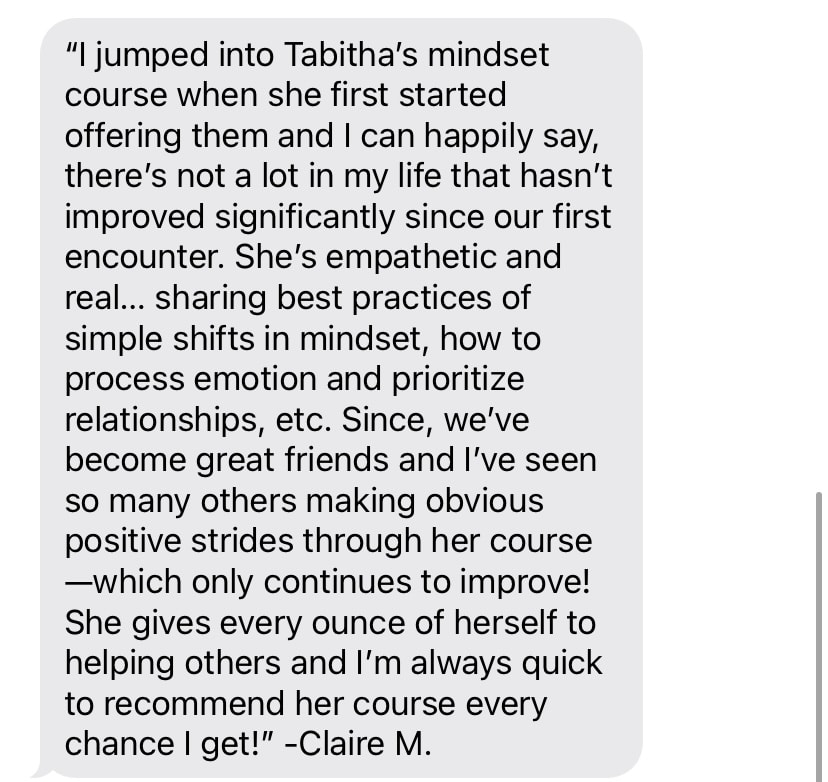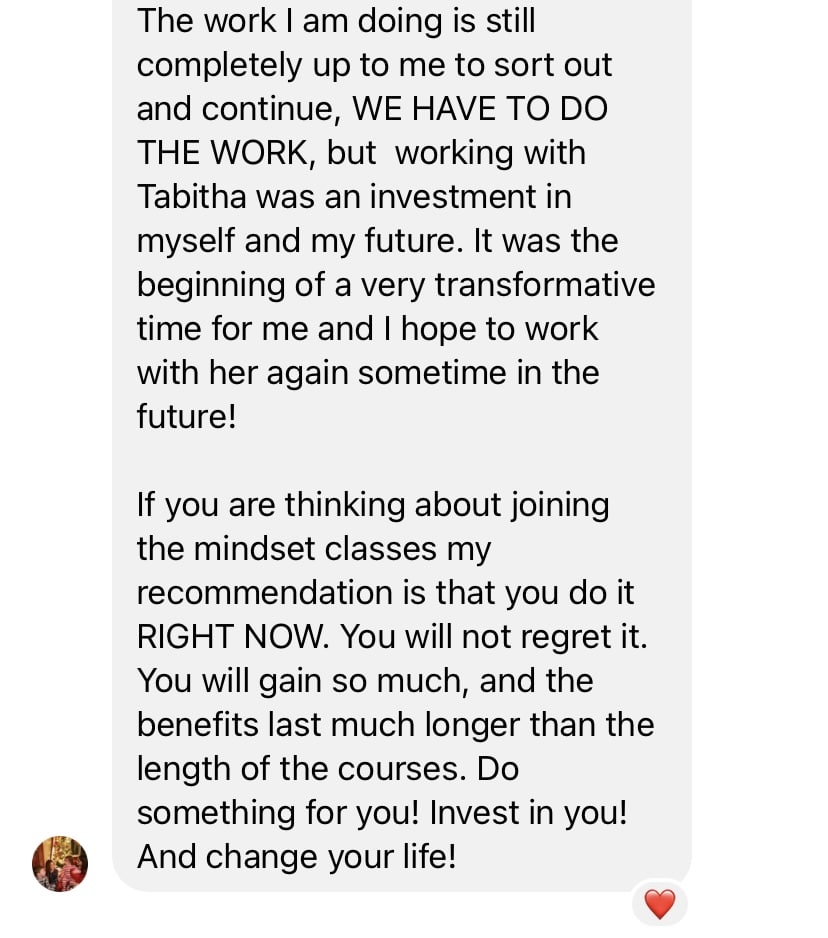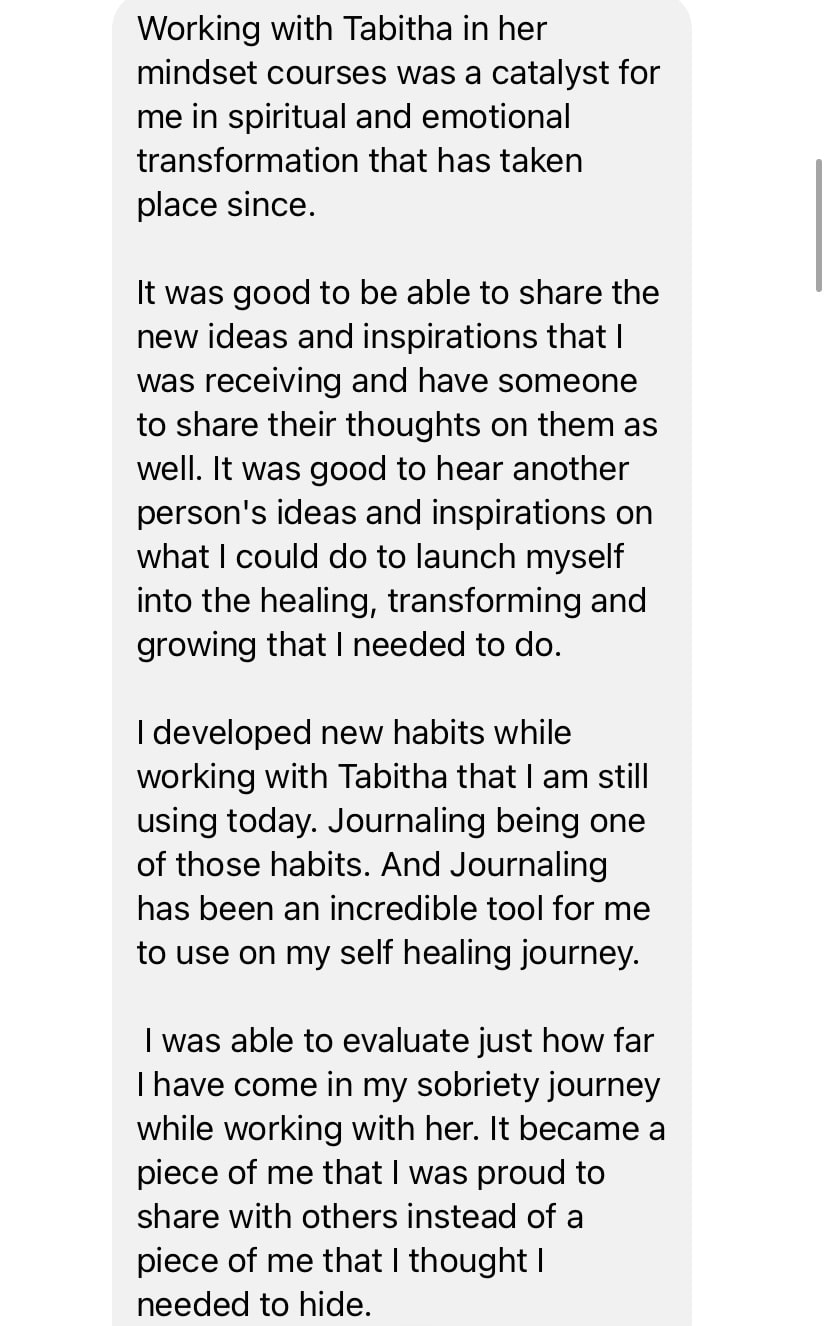 "Taking Tabitha Sampson's Mindset course is truly the best choice I have ever made in my life.
I was at my lowest when I met Tabitha and honestly thought that her course would be a quick fix but I was completely wrong in the best way possible. Tabitha's coaching and course activities are really life changing.
Tabitha equips you with the tools you need to really take control of your mindset and live a better life honoring yourself. To be honest, I thought I was failing Tabitha by not making huge strides in her course at first, but she assured me that it was not at all about instant results. 
Tabitha was more concerned about me acquiring the tools necessary to propel myself into the right mindset when I was ready. The biggest lesson she taught me, however, is to give myself grace in the low days. I learned how to Forgive myself as well as what doesn't serve me.
I took this course October 2021 but it took until January 2022 to truly see myself putting to work all the things that Tabitha taught me; that being said my advice is to be patient and trust what she teaches you.
I cannot rave enough about the skills that Tabitha gave me nor how amazing she is when helping with personal mindset."
If you want results like this, I invite you to apply below to Work With Me.
Beautifully Broken Mastermind
N

Weekly zoom calls with me. We will schedule based on each other's availability (45 minutes each). One-on-one calls are a game-changer for my clients versus a self-paced/module-based program.

N

Access to my Facebook Community with weekly office hours, live Q&A videos, journaling prompts, and other support from like-minded women in the group.

N

5 Day Mindset Workbook will be your weekly resource to lean into emotions, beliefs, struggles, anxiety, etc.

N

Structure and routine tailored to you and your needs. You will leave this 90 days with a plan and action tools in place!
This is the best option as I have found 90 days to be the sweet spot for commitment and showing up for yourself, so it STICKS.
This is the most customizable plan where I will personally help you get unstuck. I invest so much energy into our personal calls helping you uncover anything and everything holding you back.
Together, we will create new habits and develop a new life-changing mindset to help you succeed! You will leave these 90 days ready to conquer the world!